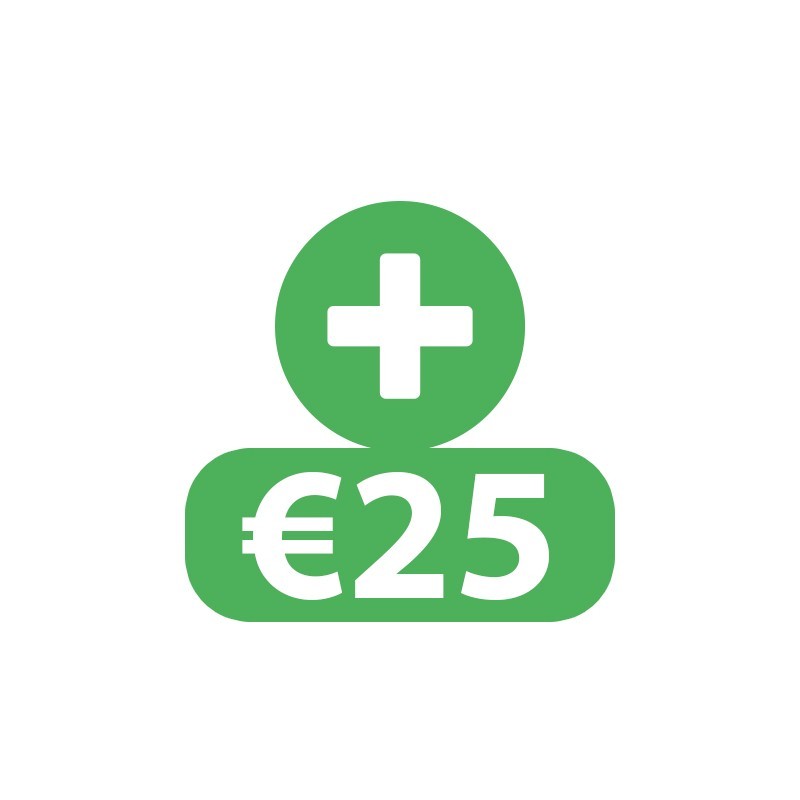  
€25 Callcredit
€25 callcredit for 88mobile Prepaid.
After placing your order, you'll receive an e-mail containing the top-up code to add credit on your Prepaid SIM-card.
Geen creditcheck
Wij accepteren iedere klant en doen geen creditcheck. De enige voorwaarde is dat u moet beschikken over een Nederlands bankrekening voor de maandelijkse automatische incasso. Deze bankrekening verifiëren wij eenmalig, bijvoorbeeld door een iDeal betaling.
Belplafond
Om verrassingen achteraf te voorkomen kunt u een belplafond instellen. Deze staat voor nieuwe klanten standaard op €25.00. Als u uw belplafond wilt wijzigen, kunt u contact opnemen met de klantenservice.
Contractduur
Het abonnement geldt voor de gekozen contractduur. Na deze termijn is het abonnement maandelijks opzegbaar. De opzegtermijn is één maand.
Betaling
De abonnementskosten worden (achteraf) automatisch geïncasseerd. Hiervoor wordt de bankrekening waarmee de betaling voor de aansluitkosten gedaan is, gebruikt. Via de klantenservice is het mogelijk om op een later moment de bankrekening te wijzigen.